This month sees the wonderful landmark of Chiltern's 30th year! With our clients and sites so busy at this time of year we are planning a celebration next Spring.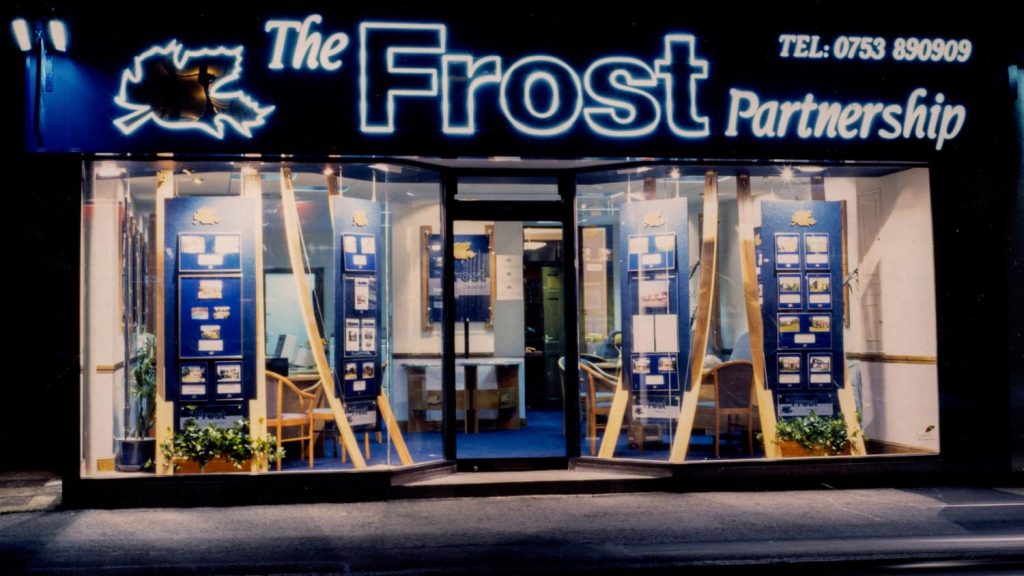 We began life as a specialist signage and display company in 1989 working within the estate agency arena. At the time, static window and shop displays were key to promoting property listings to visitors. Long before the days of online listings, shop display and newspaper were the only means of getting property details out to the public.
Chiltern provided detailed proposals for signage display which created strong high street branding both locally and across London.
With a strong presence in the industry, Chiltern were invited to create proposals for a new signage and display scheme for Daihatsu cars which had recently arrived in the UK. Our proposal was successfully adopted by the brand and rolled out as one of the first corporate identities in the car showroom industry.
By 1999 we were working for seven major car manufacturers and not only for signage. Our schemes now incorporated floor finishes, furniture and lighting along with desking for reception and service departments. We also proudly completed our 70th Mitsubishi that year. 1999 also saw our first scheme proposals for Subaru and Isuzu which were subsequently rolled out across the UK.
The new millennium started well with our first Mercedes-Benz scheme and a full refurbishment of the Honda UK headquarters building in Chiswick where our new design scheme was implemented nationwide by Chiltern.
Our close working relationship with brands and a keen understanding of the challenges facing them in attracting visitors and repeat customer to their showrooms gave us inspiration for the first 'club-class' style customer lounge for Renault UK.
By 2007, Chiltern were regularly carrying out refurbishments for brands including Nissan, Peugeot, Saab, Toyota and Skoda along with now long-term clients previously mentioned. Schemes were becoming more complex and visually inspiring to attract visitors with heavy investment required by dealer groups. Even so, our site locations covered the length and breadth of the country from Scarborough to Exeter, Cardiff to Norwich.
One of our greatest achievements in 2011 was the fit out of one of only three showrooms for McLaren, our address being at the highly prestigious 1 Park Lane in Knightsbridge, London. Perhaps not our largest, or highest value project, it was certainly by that time, one of our move complex projects using a brand-new corporate design which hadn't been tried and tested. Not only was the project a success but the group property director declared that in 22 years, it was the highest level of finish he had seen!
In 2019 we have seen our team grow to 15, complete with in-house designers, contracts managers and site managers. We are now highly proficient in new-build construction alongside fit-out and our longstanding relationships with architects has seen growth in other avenues such as private homes and specialist projects including Cotswold Distillery.